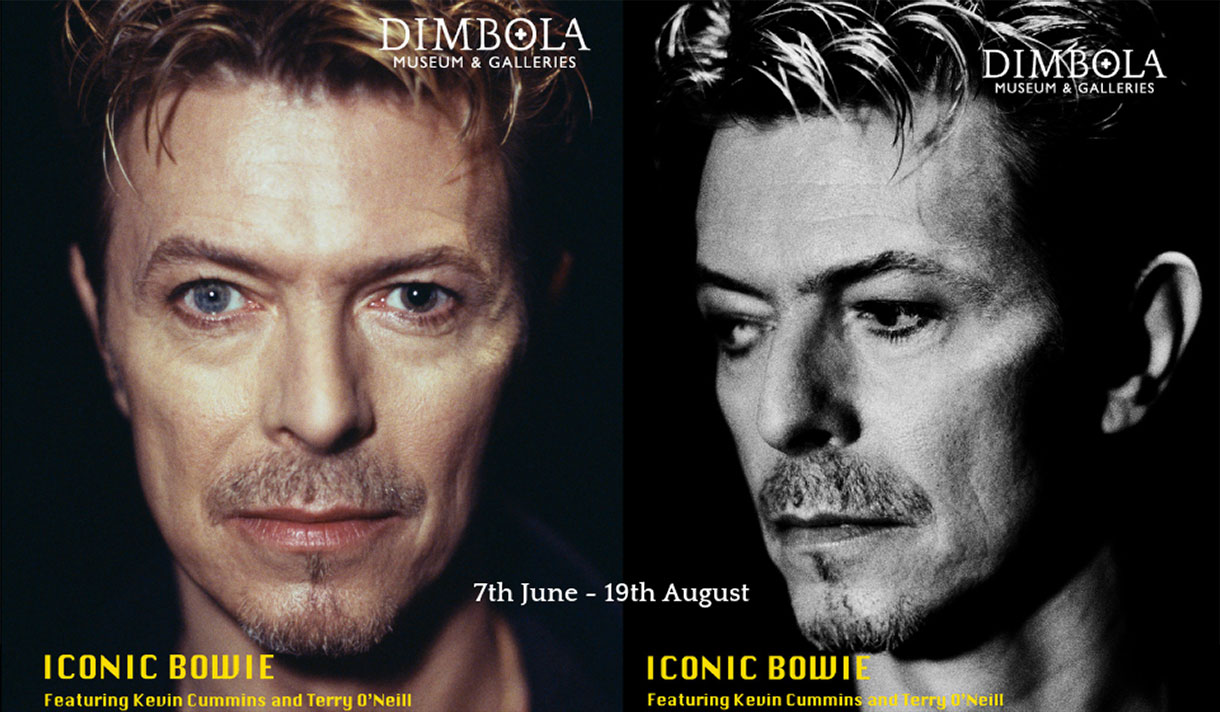 Dimbola Museum & Galleries summer show, June 7th - August 18th, is a celebration of the pioneering artist and musical innovator David Bowie (1947-2016). The exhibition will feature iconic portraits from some of the world's greatest photographers as well as painting, vinyl art and sculpture. Iconic Bowie also highlights the incredible role the Isle of Wight played in the life of this extraordinary artist.
To whet your appetite, here's a couple of Isle of Wight connections you might not be aware of:
Bowie's first ever musical performance was near Shalfleet!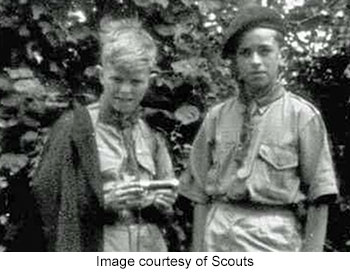 Bowie's first musical performance, aged just 11, was in August 1958 at the Bromley Scouts annual summer camp at Corf Camp, Shalfleet. David Jones and George Underwood performing Lonnie Donegan songs including Gambling Man and Putting On The Style.
Bowie played Ventnor Winter Gardens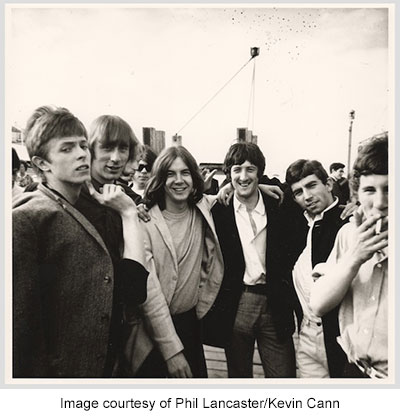 In the summer of 1965 Bowie appeared three times at the Winter Gardens, Ventnor with his band Davy Jones and The Lower Third supporting:
• 24th July - Cliff Bennett and the Rebel Rousers (fourth on bill)
• 31st July - Johnny Kidd and The Pirates (second on bill)
• 7th August - The Pretty Things (second on bill)
Ventnor again!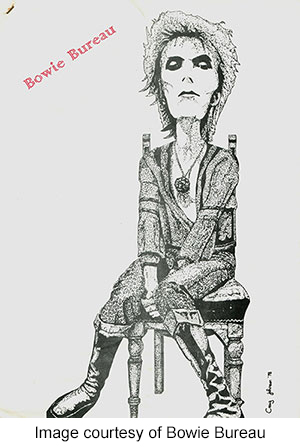 The Bowie Bureau, an informative newsletter that ran to 48 editions, was produced by two lifelong friends from Ventnor from 1977-1982 and sent to various destinations throughout the world!
Iconic Bowie will include a rare display of ephemera tracing Bowie's early footsteps on the Island. These include copies of The Bowie Bureau (1977-1982) a magazine produced in Ventnor as well as adverts from Bowie's three early appearances at Ventnor Winter Gardens.
Last ever UK performance for Bowie
Bowie's last UK appearance was at the 2004 Isle of Wight Festival at Seaclose Park, Newport on 13th June. This year's Isle of Wight Festival takes place in the same spot, 13th – 16th June.
Upcoming exhibition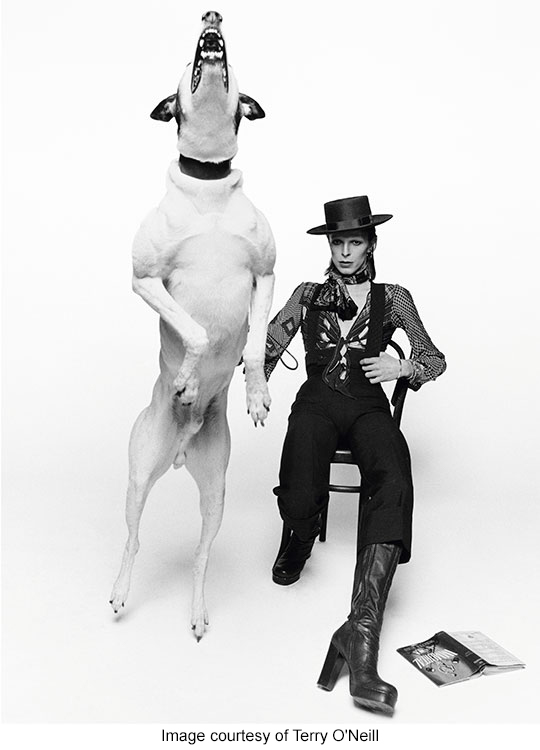 The exhibition is being held at Dimbola Museum & Galleries, Freshwater, the former home of pioneering Victorian photographer Julia Margaret Cameron which is considered to be the birthplace of fine art photography.
Iconic Bowie reveals stunning and intimate portraits by some of the best photographers; Terry O'Neill, Kevin Cummins, Markus Klinko, Justin de Villenuve, Milton H. Greene and Gerald Fearnley, all of whom had important roles throughout the visual life of this singular artist capturing Bowie's phenomenal journey.
To celebrate Bowie's influence on art and culture, Dimbola has invited contemporary British sculptor Guy Portelli to curate an artists' response to Bowie in the Charles Hay Gallery. The collection, featuring artists Keith Haynes, Chris Myers RBA RI, Guy Portelli PVPRBA FRBS, will show artworks inspired by the music and iconic imagery of David Bowie.
ICONIC BOWIE photographs are from the extensive Iconic Images archive. The exhibition is kindly sponsored by Wightlink, Solo Agency, Style of Wight and The Seaview Hotel. All exhibition images are limited editions and available to purchase.
Getting here
It couldn't be easier to get to the Isle of Wight via Lymington, Southampton,Southsea or Portsmouth. There are regular rail connections to the south coast via SWR.
Travelling as a foot passenger is simple due to our excellent transport links with trains, buses, foot passenger ferries and our hovercraft service. Our friendly and knowledgeable Travel Ambassadors are on hand to help you decide where to go, what to see, and of course how to get there using sustainable transport – meaning you'll also be helping us to protect our environment too.