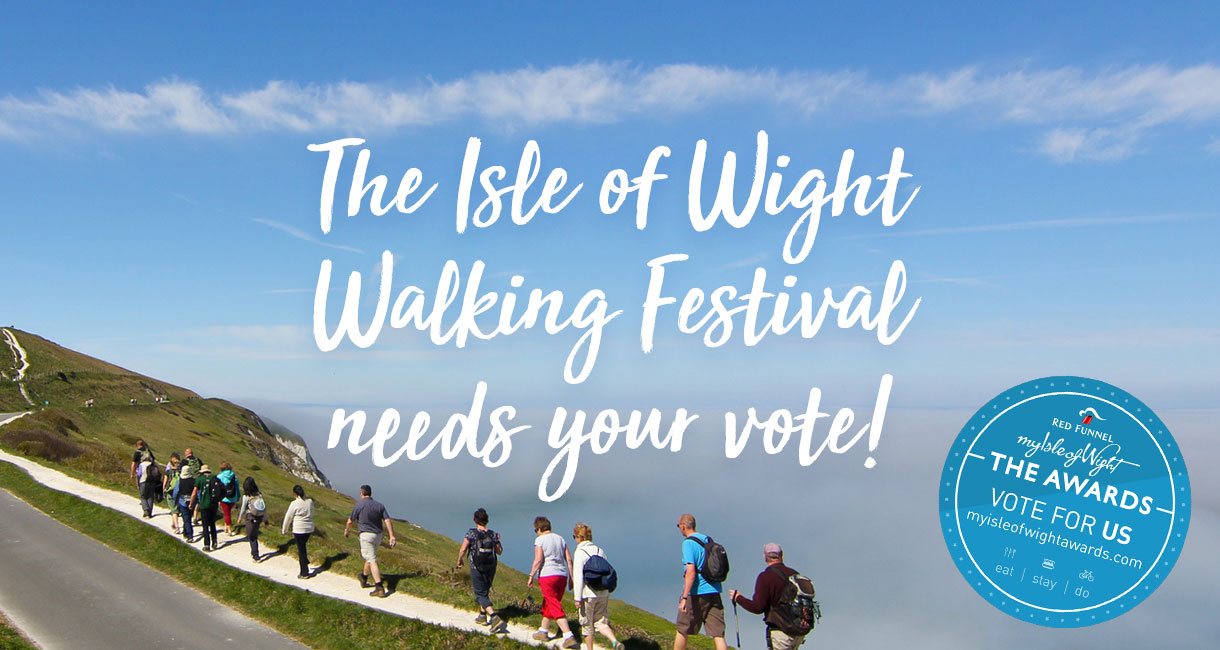 The Isle of Wight Walking Festival has been nominated in this year's My Isle of Wight Awards and we would love your vote.
Thanks to the dedication of the volunteer walk leaders, the festival was saved from closure in 2016. The Island's volunteer walk leaders, supported by Visit Isle of Wight have worked hard to keep the festival running, offering walks in an amazing range of locations across the Island. We're also grateful for sponsors Warner Leisure Hotels who have ensured the existence of the festival in 2018 and 2019.
Over the years thousands of visitors have taken part in the festival, experiencing the stunning landscape that the Island has to offer – it's a real celebration of the superb walking available on the Isle of Wight.
It would be fantastic to help celebrate the 21st year of the Isle of Wight Walking Festival by winning this award.
Here's how to vote
To vote for the Isle of Wight Walking Festival click here.
Look for the category 'Best Way to Explore Outdoors (event or attraction)', which is the 6th one down, and select Isle of Wight Walking Festival.
Don't forget to share the love and select your favourites in the other categories too.
Click the Submit button to cast your vote.
You can also vote for your favourite place to eat & drink on the Island, as well as your favourite place to stay, so check those out too. Thanks so much for your support and see you at the 2019 Isle of Wight Walking Festival!
Related
0 Comments