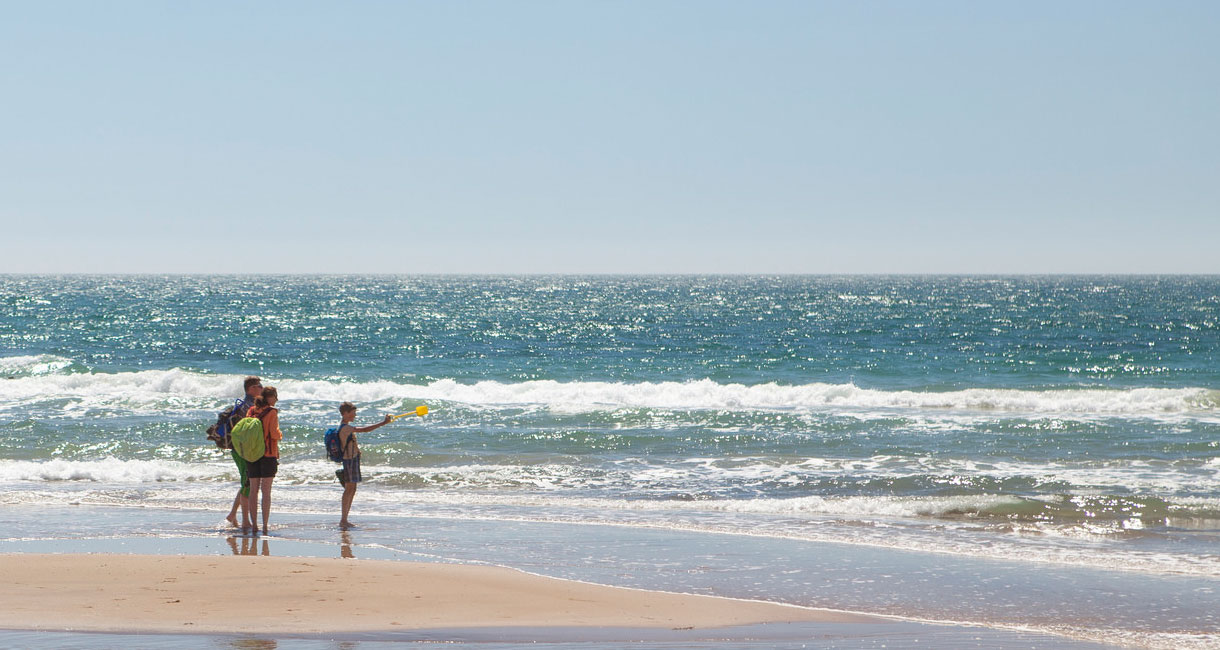 Here on the Isle of Wight we're celebrating 175 years as a much-loved and unique family holiday destination, and with so much offer it's easy to see why. With its rich history, stunning locations, top attractions and beautiful beaches, there's bound to be something for everyone. If you're looking for an epic thrill or a gentle adventure of your own, here's some suggestions:
Adventurous activities

Experience the thrill of outdoor adventure activities on the Isle of Wight. Adventure Activities Isle of Wight offer a diverse range of activities including kayak surfing, archery in the woods or coasteering (jumping off cliffs and swimming through caves). There's plenty to satisfy thrill seekers including a family bushcraft adventure. Find out more here.
Recreational Tree Climbers

Expert tree climbers Goodleaf Tree Climbing have their home in an oak tree in Ryde, next to idyllic Appley Beach. Take a trip up a tree this half term and enjoy a two-hour experience. It's the perfect introduction to the magical thrill of tree climbing and one you'll definitely want to share with family and friends. Find out more here.
Crazy Golf

If crazy golf is your thing, there are a few great places you can go to get your golf fix. Rylstone Tea Gardens has a fun, old fashioned crazy golf course, set in award winning gardens. Shanklin Seafront features three golf course to choose from, Pirate Cove Adventure, The 18 Hole Crazy Golf and Jungle Trail. Sandown Pier has an indoor crazy golf course, Lost World Adventure Golf, along with a wide range of amusements. Let us know where your favourite Isle of Wight crazy golf course is over on our twitter feed
Seafarers and landlubbers alike!

Tackt-Isle Adventures is an exciting outdoor activity centre based at the picturesque St. Helens Duver. Get a sailing lesson, explore the coastline in a kayak or on a SUP, learn to windsurf, wakeboard or waterski. Land activities include; riding Segways, Airwheels and mountain bikes - you can even sail through the sand on a sand yacht! Find out more here.
Speed fiend fun

Set a lap record at the Island's all-weather karting track at Wight Karting and feel like a true F1 pro. Your adrenaline will be rushing in the driver's seat of their new Sodi Cadet 170cc or RT8 Karts with 270cc of horsepower at the pedals. Find out more here.
Do the boat thing

If boats are your thing then check out UKSA – with a wide range of courses from professional sailing qualifications to camps and fund days, the Cowes sailing charity ticks all the boxes for on the water fun. Find out more here.
Go electric

Electric bikes are a fabulous way for families with older children to get around the Island…those numerous Isle of Wight hills are easy with the added oomph of motor power. There's plenty of cycle paths across the Island including the delightful Red Squirrel Trail which even has its own café right on the bike path! Find out more.
It's easy to get to the Isle of Wight - check out our travel pages here. Asking your Isle of Wight accommodation provider to book your ferry travel for you makes for a hassle-free start to your holiday. Find out more here.
Related
1 Comments