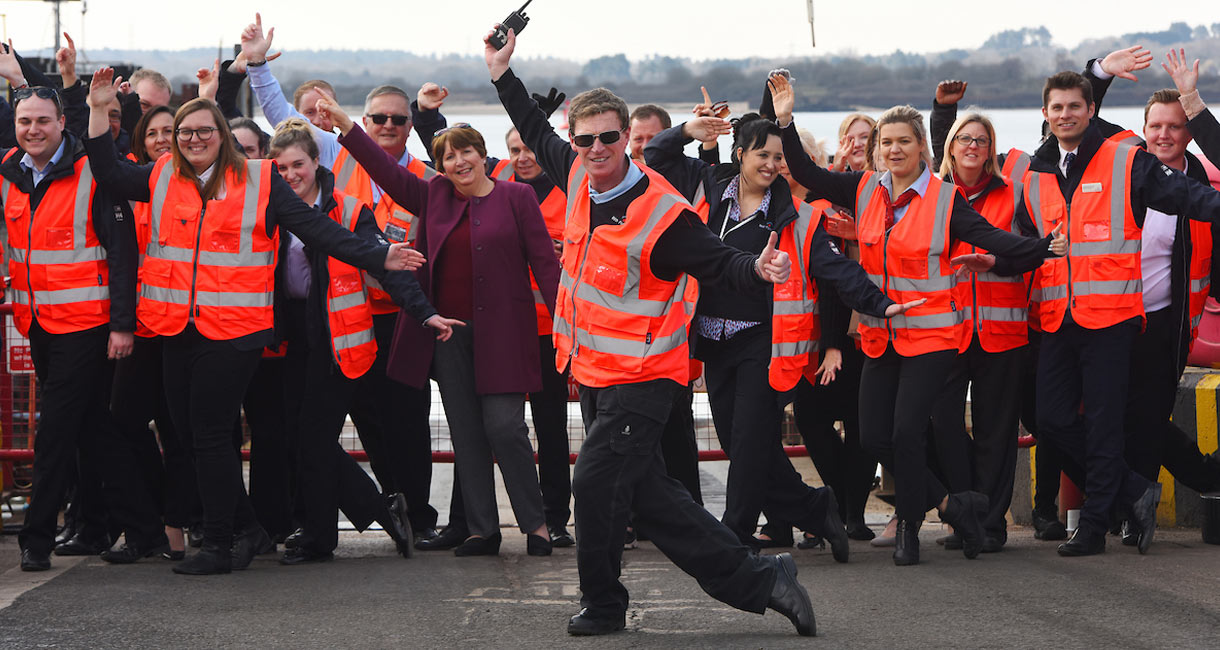 Cue the applause! The Isle of Wight is the home of Visit England's Tourism Superstar 2018 – Jim O'Reilly.
'Dancing Man' Jim O'Reilly works for Red Funnel as a marshal, directing cars on and off the Southampton to East Cowes ferry route. Jim, a resident of Cowes on the Island has become well-known to ferry passengers for his disco dance moves as he shows cars onto and off the Isle of Wight ferry.
Warm Welcome to the Isle of Wight
The warm welcome and cheery farewell Jim offers to passengers as they start and end their journey to the Island with his marshalling yard boogie has won the hearts of thousands of visitors who use the Red Funnel crossing. Many cars honk and beep their thanks, and Jim always responds with a bow or an extra special thumbs up. He even gets his own mentions on social media.
Guy @RedFunnel Ferries does this for every car. #genius #extramile #jimthedamcingman pic.twitter.com/2SbArF3XZy

— Greg Wells (@RealGregW) December 7, 2017
As Jim says:
"My approach is to give everyone a warm welcome when they arrive and then bid them a fond farewell. I like to help start and finish their holiday with a smile and hope they have a great time in between as well."
We caught up with Jim to find out how he feels about winning:
Highest number of votes ever
Run by national tourism board VisitEngland and supported by the Daily Mirror, the competition features 10 shortlisted candidates, with the winning Tourism Superstar announced during English Tourism Week.
Now in it's 7th year, Tourism Superstar was created to celebrate unsung holiday heroes working in the tourism industry – those people who far exceed the call of duty to create a memorable holiday experience for visitors. The 10 finalists appeared in a short video presentation on the Mirror Travel website and voted for by the public.
And vote they did! Jim's supporters turned out in huge numbers and the result was a landslide win, with Jim taking 64% of the 20,642 public votes cast for the finalists – the biggest margin of victory in the history of the awards!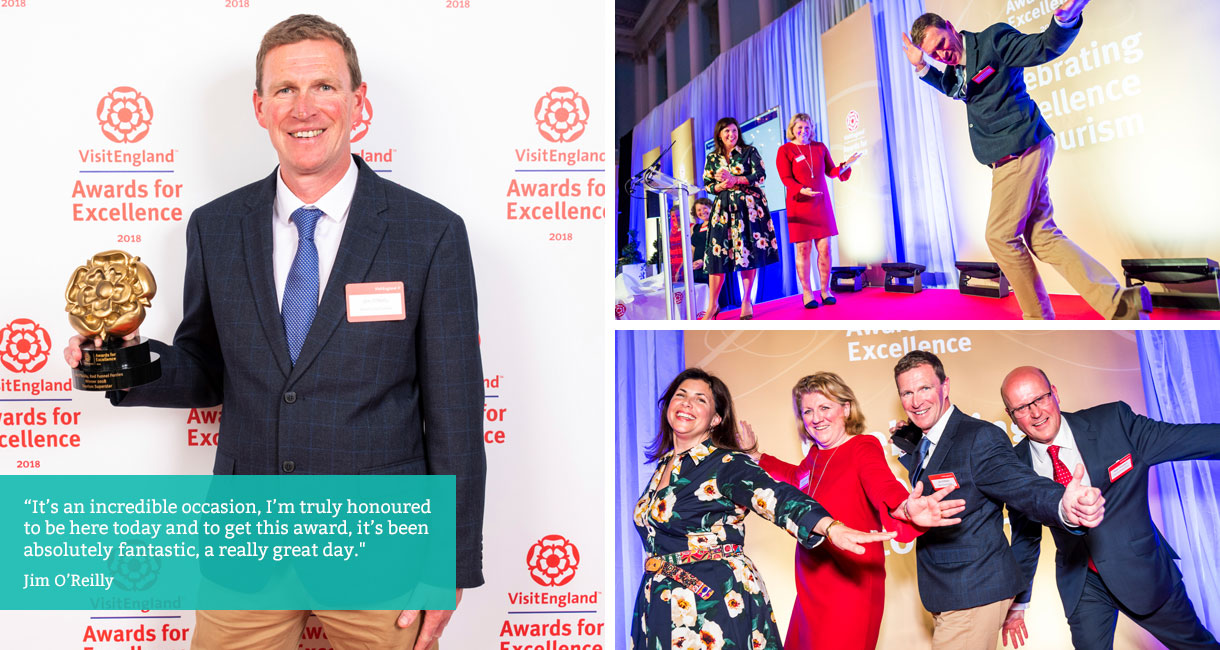 Here's Jim receiving his Tourism Award at a glitzy ceremony organised by Visit England. True to form, Jim danced his way on stage to collect the award from television presenter Kirstie Allsop at a ceremony held in Bath.
Jim said: "It's an incredible occasion, I'm truly honoured to be here today and to get this award, it's been absolutely fantastic, a really great day."
We'd like to say well done to Jim and thank him for all the smiles he puts on people's faces as he welcomes them to the Island.

Getting to the Isle of Wight
There are plenty of ways to get to the Isle of Wight – check out our travel pages to find out more. Travelling to the Island couldn't be easier, there are excellent rail connections to all the major ferry ports, providing fast access to the Isle of Wight from across the UK, making it an ideal place to visit for holidays and short breaks.