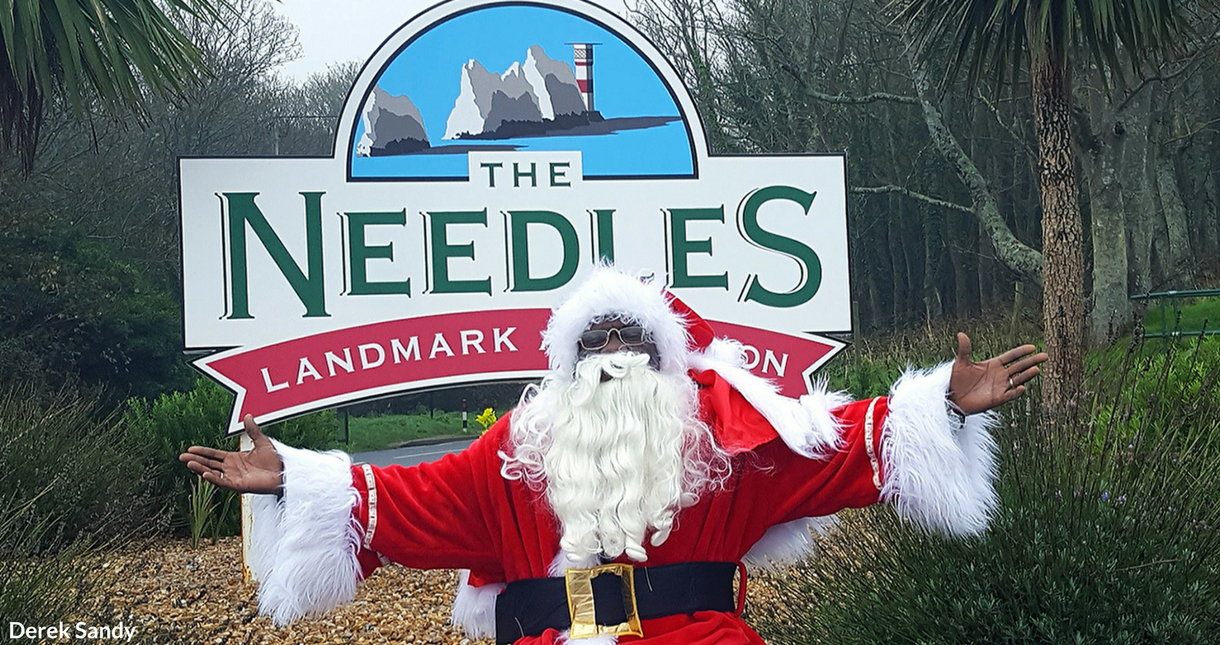 It's that time of year when we all start thinking about Christmas, and with that in mind - the Isle of Wight's very own 'Sandy Claus' has his eyes on the Christmas charts.
Move over X-Factor
As the build up to Christmas continues, Isle of Wight legend Derek Sandy - the man behind the song 'Welcome to the Isle of Wight', is set to release an original Christmas song, with backing from The Needles Landmark Attraction.
The reggae singer, known locally for his energetic performances and great reggae tunes, is excited about the challenge of taking on the Christmas charts, which has more recently been dominated by X-Factor winners.
Derek said: "I'm so pleased with my new Christmas song. I think it has a real 'feel good' factor and I'm hoping it will bring cheer and joy to all this Christmas.
"It's really important to give something back at this time of year, which is why proceeds from the single will be going to Daisy Chains IW, a vital charity for Island children."
The track will go on sale on November 3rd, and will be available from The Needles' Pier Head Shopping Emporium, priced £3.99. Derek will be present at the launch to sign copies of the single, with 50p of every sale going to Island children's charity Daisy Chains IW.
Derek recently filmed a video for his hit 'Welcome to the Isle of Wight' at The Needles Landmark Attraction, and that relationship is set to continue.
Marino Zanti, general manager at The Needles Landmark Attraction, who will also direct the forthcoming video, said:
"We've long had an excellent working relationship with Derek, so it made perfect sense to help him produce this song and shoot his video here at our much-loved Christmas grotto.
"We want the video to have a real community feel, so we're asking Isle of Wight schools, choirs and local charities to come along and be a part of the filming."
A Christmas hit
The Isle of Wight is the perfect place to spend Christmas. Not only do we have beautiful countryside, perfect for evening walks, but we have many attractions which are open all year round.
Have a look at our Christmas page to find out more about what is happening during the festive season, and don't forget to book your accommodation.