For his monthly guest blog, Isle of Wight Guru explores some of the unique days out on the Isle of Wight.
---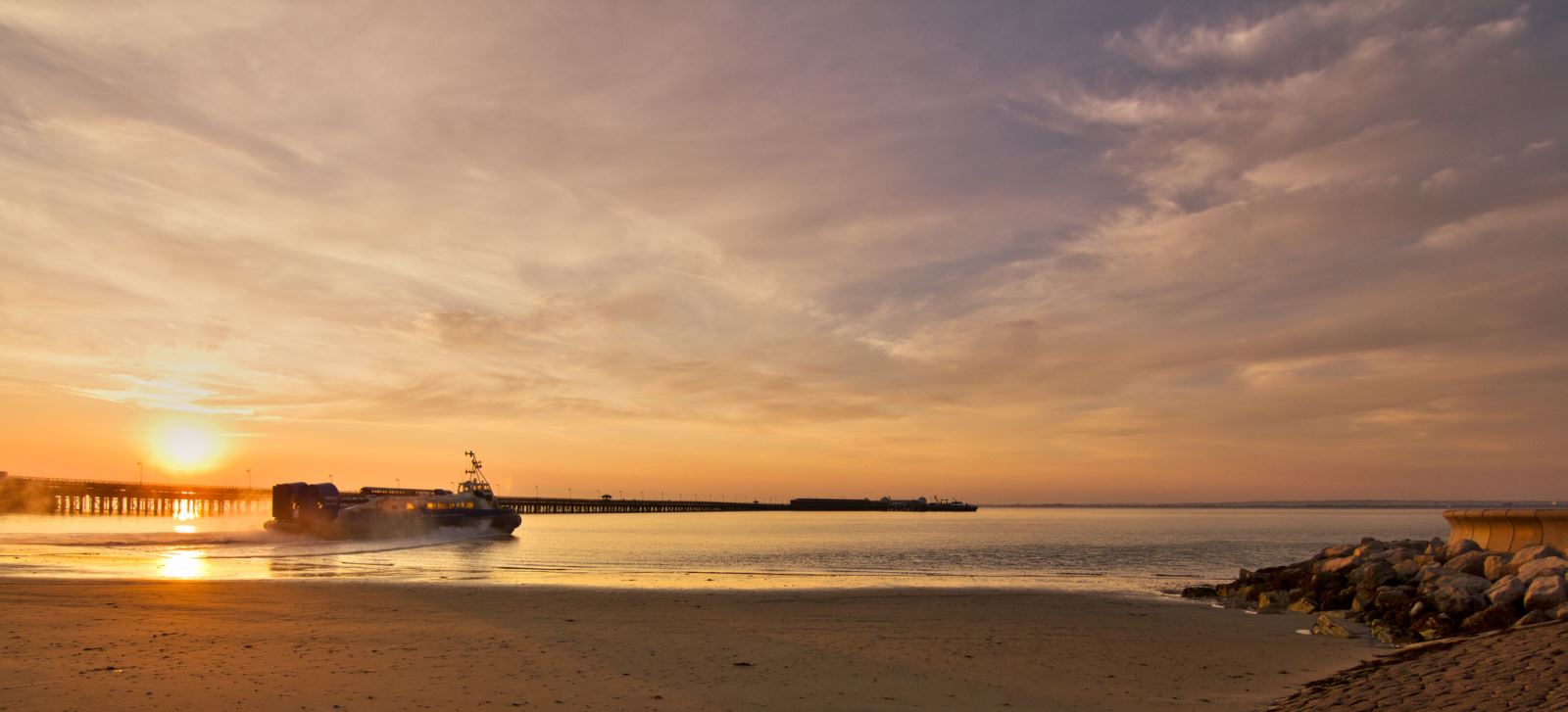 I can't be the only one who misses the days of watching Record Breakers on CBBC with cheery presenters showing off the world's biggest, smallest and fastest things.
I've put together a pitch for the controller of CBBC which I thought I'd share before I hit the send button.
Dear Controller of CBBC,
I was wondering if you might consider recommissioning Record Breakers and launching the whole thing with Kris Akabusi and Cheryl Baker presenting an Isle of Wight special.
Now, I know that might sound like a flimsy premise, but the Isle of Wight is awash with record breaking adventures and days out, so please don't destroy my dreams without at least reading the first few words.
Here's my pitch for episode 1:
We open with a sweeping shot of Kris Akabusi racing across the Solent on the world's last remaining commercial hovercraft. As Kris pointlessly attempts to explain the physics of hovercraft travel over the deafening sound, we cut to Cheryl who is watching the whole thing from Ryde Pier.
Cheryl explains that she is standing on the UK's oldest pier, before cutting to a long video package about the never-ending job of scraping some kind of grey creature off the underside of the pier.
Next, we cut to Kris attempting to phone Cheryl from the UK's oldest working phonebox, in Bembridge High Street.
Cue much hilarity as Kris realises that he doesn't have the baffling combination of 20 pences and 10 pences now required to use a phonebox. After borrowing pennies from confused passers-by, he calls Cheryl who is standing at the Needles viewpoint to answer her mobile from the exact spot where Marconi carried out early telecommunications experiments.
The call ends with Kris and Cheryl agreeing to meet at Blackgang Chine, the UK's oldest theme park, mostly because it will make for some nice shots of Kris leaping out from behind a dinosaur and Cheryl trying not to throw up on the rollercoaster. Whilst Cheryl gets lost in the maze, Kris sneaks off and jumps onboard an open top bus.
Cheryl emerges from the maze and begins searching for Kris, who is finally discovered sunbathing on a deckchair on Shanklin beach.
"We haven't got time for sunbathing Kris, we're looking for world records!" Cheryl barks.
"Don't worry Cheryl" replies Kris "I'm sitting in the UK's sunniest spot!"
"I'd better get the ice creams then!" replies Cheryl, as the credits being to roll…
"Make mine a raspberry ripple!" shouts Kris as he settles back into his deckchair.
Anyway, let me know what you think – I've got enough record breakers to make the whole series about the Isle of Wight, although I will understand if you would rather focus episode two on a man who can stick matchsticks in his eyes or a footballer who can do keepy-uppies for three days.
Best wishes,
Isle of Wight Guru
---
Isle of Wight Guru is an independent guide, which includes advice on ferry travel, unique and quirky days out.
Related
0 Comments